Product Catalog - cleaning chemicals
Chromoclean - washing bathroom fittings and ceramics
    Preparation for daily care of bathroom fittings and ceramics.
     Particularly recommended for cleaning matt, semi-matt, satin, full gloss and PVD coated chrome coatings. 
    Removes deposits and marks from water, stone, soap, toothpaste, cosmetics, etc.
    Perfectly cleans ceramic sinks and countertops. Leaves a fast drying protective film without smudges.
Glassoclean
- washing glass surfaces
    Liquid for cleaning windows and mirrors and other glass surfaces such as glass blocks, crystals, glass, structural glazing etc.
    A specially developed formulation with above-standard alcohol content perfectly cleans surfaces, easily removes insect marks and other greasy dirt, giving them shine without polishing, while leaving no streaks.
   The product is neutral for plastic, wood and metal window frames.
    It has a nice, fresh smell.
Lederoclean
- skin cleaning
   Lederoclean is a professional preparation with the addition of improvers, for cleaning natural and artificial leather.
   It is designed in particular for cleaning leather upholstery furniture (sofas, armchairs, chairs) and car exposed to constant use.
   Thanks to carefully selected components, it allows deep cleaning of stubborn and difficult dirt. Restores the natural color and characteristic of the skin satin gloss. 
   Suitable for all skin colors.
Grilleclean
- washing the grill
   Professional preparation in the form of active foam with the addition of improvers, for perfect cleaning of the grill, spit, oven.
   The agent quickly and effectively removes grease, burnt oil and baked dirt. Suitable for Teflon coatings.
   Cleans without scrubbing or scratches.
   A modern formulation with the addition of improvers to remove strong and persistent dirt from all washable surfaces and kitchen appliances.
   It easily dissolves and effectively removes greasy, oily dirt as well as old and crusted deposits.
   It protects cleaned surfaces and prevents re-deposition of dirt.   
   Especially recommended for cleaning heat-resistant dishes, ceramic hobs, gas stoves, hoods, etc.
Kabinaclean - washing the shower cubicle
   Professional preparation in the form of active foam to remove deposits and dirt from the walls, running elements and recesses of shower cabins, and for general use in sanitary facilities, especially in hard-to-reach places.
  Removes deposits and dirt. The product is safe for elements of the cabin made of glass, plastic and acrylic shower trays.
  Cleans without scrubbing or scratches.
Fugaclean
- grout cleaning
  Specially developed grout cleaner between tiles on walls and floors.     
   Removes grease, rust and scale deposits, water stains and other troublesome dirt. Effective inside and outside the rooms.
  It is safe for joints and tiles – it does not discolor joints and does not damage ceramic tiles.
Phone number:
+48 32 131 48 93
+48 538 472 479 – Viber, Telegram, WhatsApp
E-mail:
info@igochem.com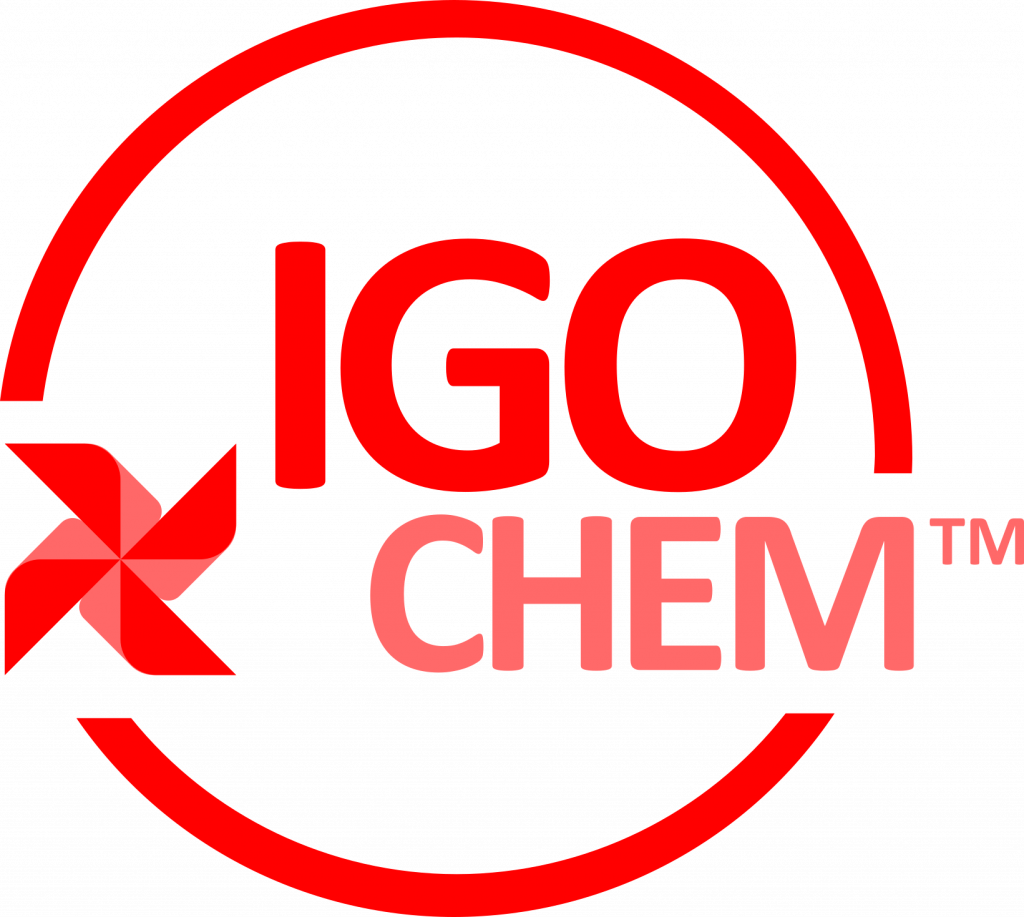 Address:
ul. Gliwicka 3 , 40-079 Katowice, Polska